Beijing, May 13: The Great Wall at Badaling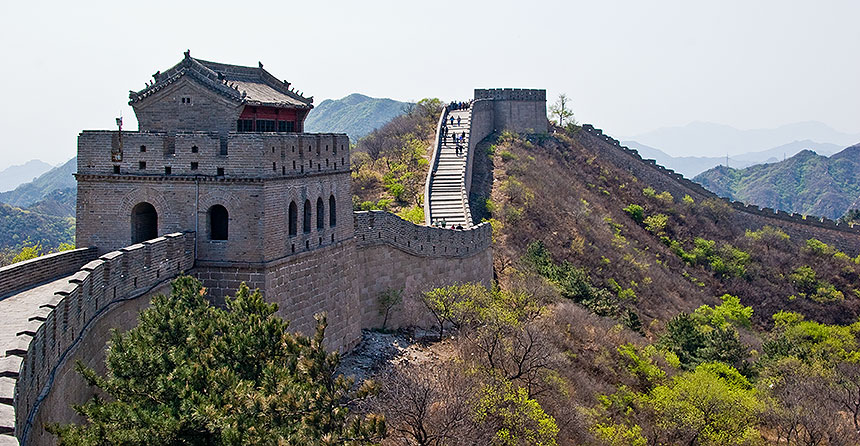 This morning we visited the section of China's Great Wall at Badaling, an hour's bus ride outside of Beijing. Several thousand miles of Great Wall were completed and connected after the unification of China under Emperor Qin Shi Huang (259-210 BC), and rebuilt again during the Ming Dynasty (1368-1644), but only a few sections have been fully restored in modern times, and this is one of them. Even when thronged by tourists and dimmed by haze, as it was today, nothing could diminish the impressive grace and grandeur of this incredible structure.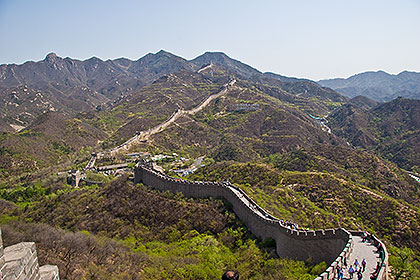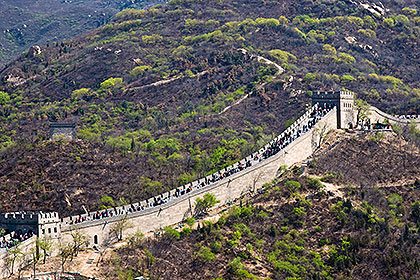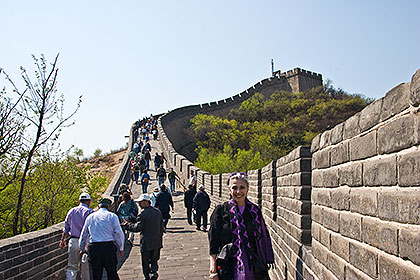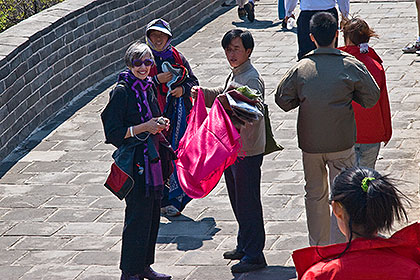 We split into several sub-groups for exploring the wall. Llani and I decided to go all the way to the end of the restored portion southwest of the entrance point. Along the way there were many peddlers of postcards, books, old money, statues, paintings, silks, and, of course, watches. Above, Llani looks at some silks.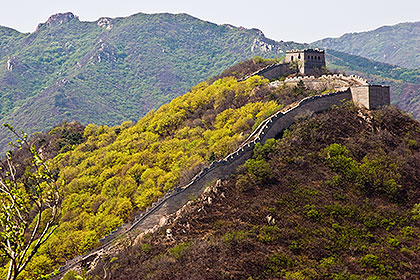 At the southwest end of the restored section we could look further at the crumbling ruins of the wall where it has not been restored. Even so, it is just as majestic, and it was awesome to realize that what we were looking at was first built over 2200 years ago.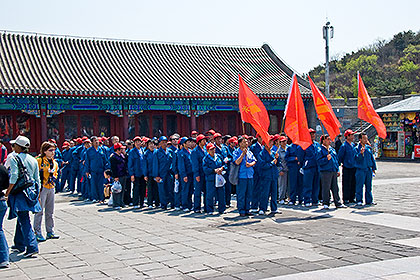 On the way back to the entrance point there were some very steep sections sloping down. We had to climb up these on the way out; now we had to be careful of them on the way back, as a sign reminded us. Back at the entrance, a group of workers was assembled behind banners for their outing at the wall.