Linyi, May 14: Han Dynasty Bamboo Slip Museum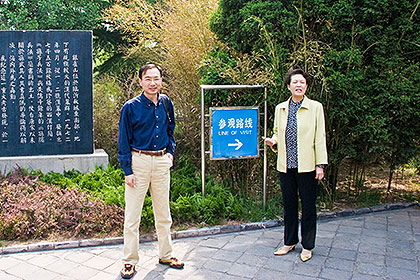 A flight from Beijing the previous evening brought us to Linyi, a city in Shandong Province, 360 miles south of Beijing. Linyi has a long history, and currently administers a population of ten million, in nine counties. In the 1970s archaeologists excavated several Han Dynasty tombs here, dating back further than 100 BC, which contained copies of texts that were even older. These texts were written on slips of bamboo, and the most important of them was a copy of Sun-Tzu's Art of Warfare, including five previously undiscovered chapters. At the Bamboo Slip Museum, Tony Liu and a museum guide showed us tombs and exhibits illustrating how the bamboo slips were removed and preserved, as well as some of the slips themselves and related art and historical artifacts.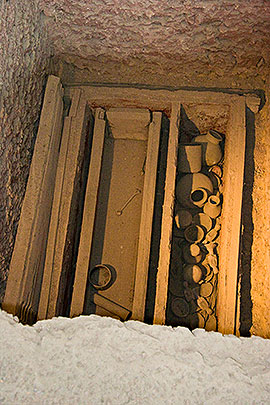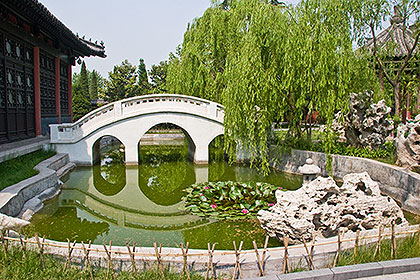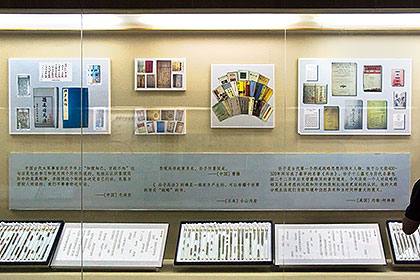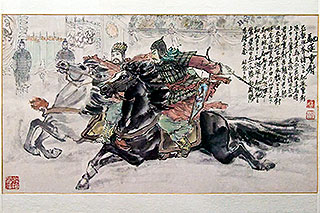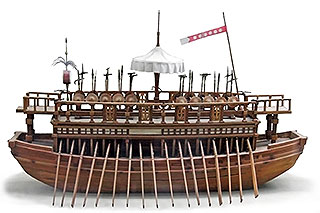 Navy and cavalry in the Han Dynasty
The lobby of our hotel in Linyi included a tank with sculptures and live seals.