Shanghai, May 19: Along the Nanjing Road and On the Bund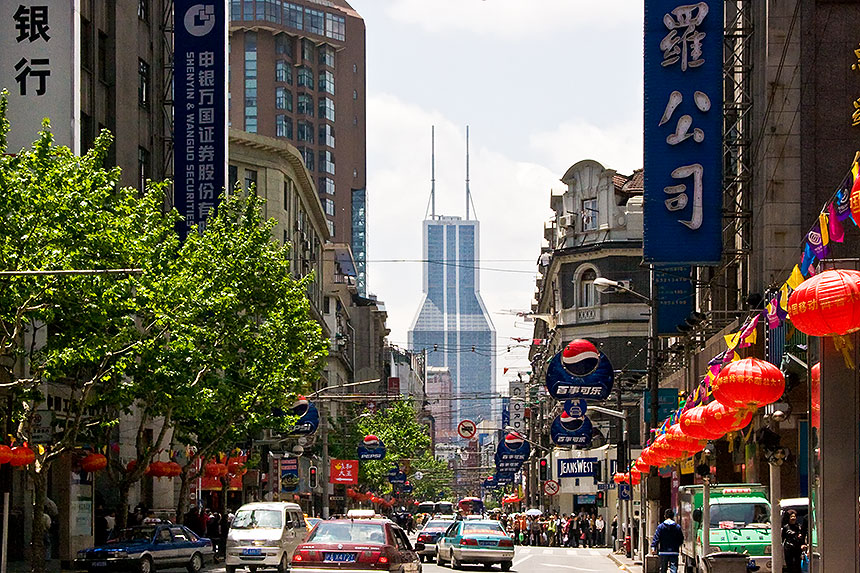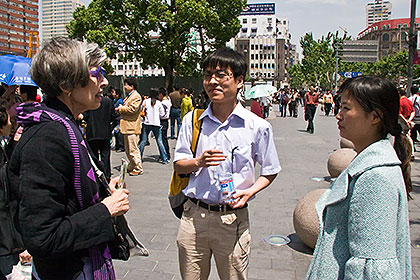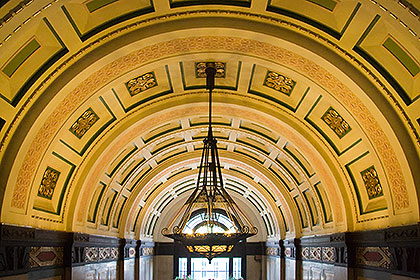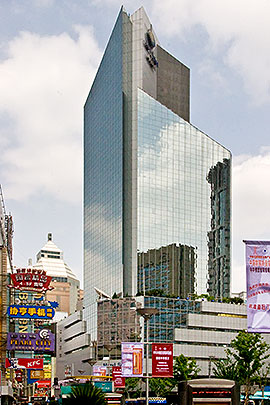 Along the Nanjing Road
Friday, May 19, brought good news: the rain had stopped and we had a pleasant day for seeing more of Shanghai. There was also bad news: it was to be the last day of our tour, except for Llani, who had arranged to stay two extra days in Shanghai. Above, Llani, Jackie, and Jenny (a local Shanghai guide) were discussing logistics. After Llani checked into her hotel (the Shanghai Pacific) we visited the Peace Hotel, where I photographed its distinctive Art Deco ceiling.
After that we explored the Bund (below) and bade farewell to Llani; Jackie and I went back along the Nanjing Road, Shanghai's premiere shopping street. KFC's Colonel is popular here.
Right, the Sofitel Hyland Hotel. Jackie and I shopped (unsuccessfully) for a type of bicycle bell I wanted, and then had a refreshing ice cream sundae at one of his favorite spots, McDonald's.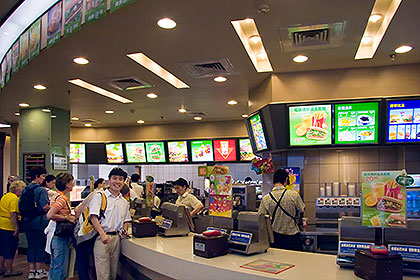 __________________________________________________________________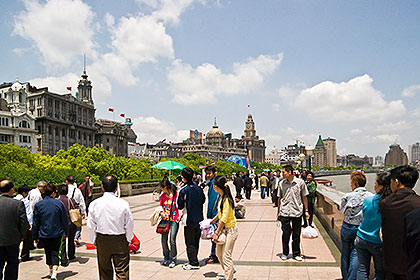 On the Bund
Zhongshan Lu, better known as the Bund, stretches along the west side of the Huangpu River. It was the economic center of Shanghai in colonial times, and most of the important old buildings are still there., such as the Hong Kong & Shanghai Bank Building and Customs Building (center left). Some of the more unusual things we saw there included an acrobatic begging child (center right) and a stylish Meteorological Signal Tower (right).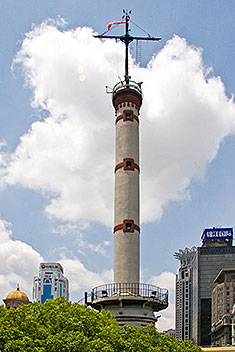 Pudong New Area, seen from the Bund (yes, that is the Oriental Pearl Tower again)