Beijing, May 11: Tian'anmen Square and the Forbidden City
Tian'anmen Square
Tian'anmen Square is bigger but less auspicious looking than I expected. After a very long walk past huge museums on each side, we approached the gates of the Forbidden City at the end of the square. There is a flagpole in front of the Tian'anmen Gate, and a picture of Chairman Mao over the gate. On the balcony in 1949, Chairman Mao proclaimed the founding of the People's Republic of China.
There is a central north-south axis passing through the Forbidden City, the Tian'anmen Gate, the flagpole, Tian'anmen Square, the Mao Zedong Mausoleum, and the Qianmen (Front Gate, at the south end of Tian'anmen Square). All of the emperors' chairs (thrones) were on this axis, and gates and ramps along it were reserved for them alone.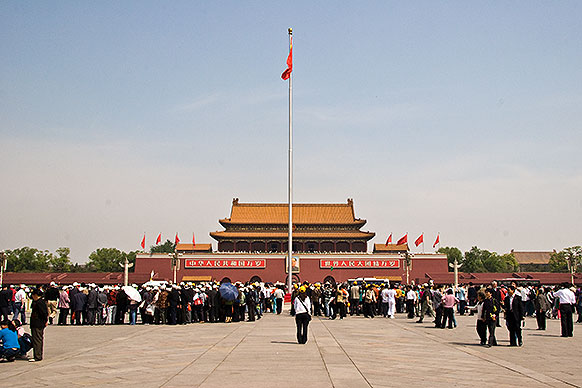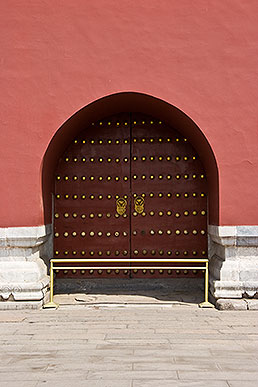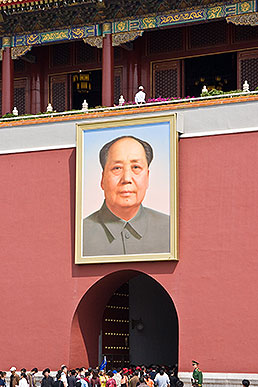 __________________________________________________________________
Past the Tian'anmen Gate we entered the Outer Court; in the middle of it is the impressively detailed Duanmen (Upright Gate, above and below).
Visitors can pose in period costumes to have their pictures taken (above, at center).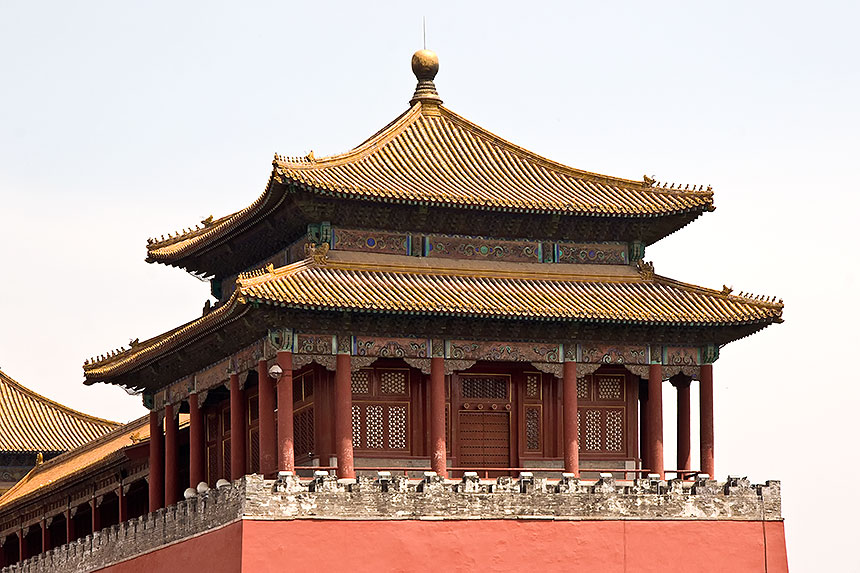 The Outer and Inner Courts are separated by the enormous Wumen (Meridian Gate), with twin wings. Below the left wing (above), we watched soldiers in drill practice at the Left Palace Gate (below) as we waited for Jackie Qin to get our tickets. With them, Jackie became our "Automatic Guide" for the tour of the Inner Court.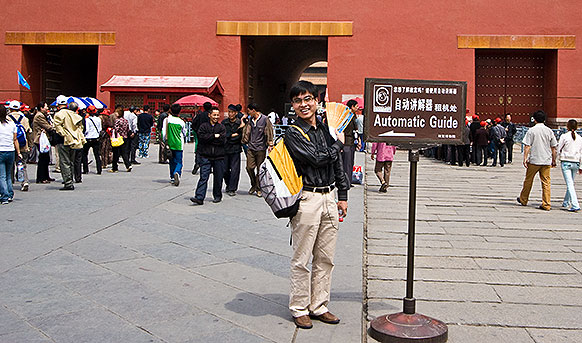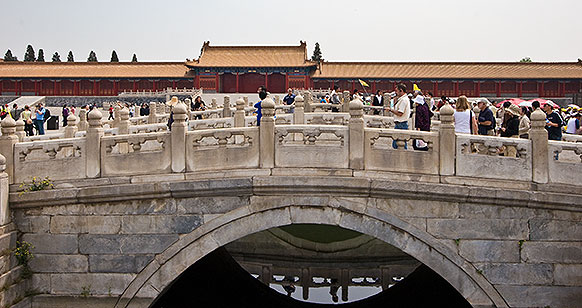 The Inner Court has a seemingly endless series of major and minor gates (e.g. Central Right Gate, below left) and palace buildings. At left is one of the graceful Golden River Bridges. We realized how far we had walked when we looked back toward the Wumen Gate (below).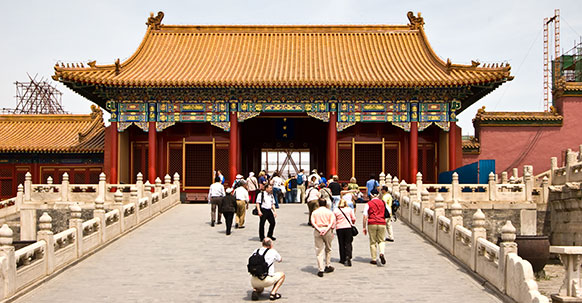 A motion picture was being filmed at the Baohedian (Hall of Preserving Harmony), possibly in connection with preparations for hosting the Summer Olympic Games in 2008.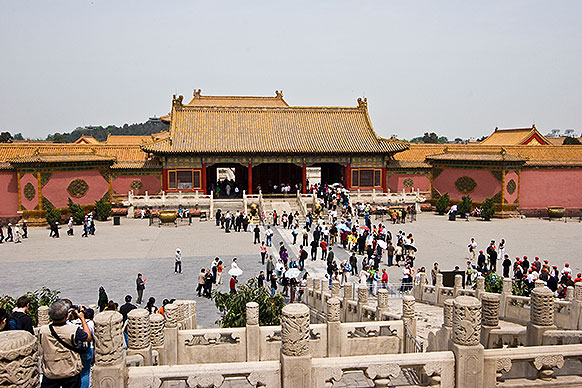 At the Qianqingmen (Gate of Heavenly Purity, above), a child posed, and nearby Llani O'Connor also posed (below).
A The throne room of the Qianqinggong (Palace of Heavenly Purity), above right, is one of several in the Forbidden City. Below, the Kunningmen (Gate of Earthly Tranquility) invited us into the Imperial Garden.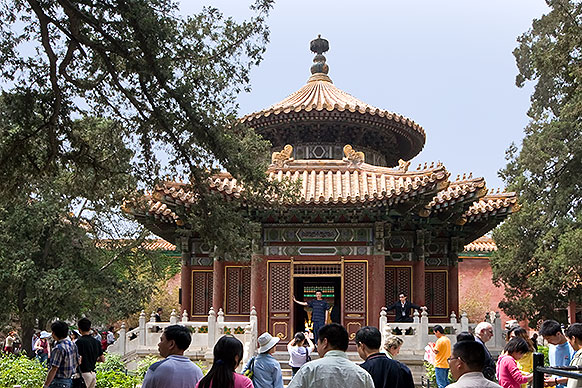 The Imperial Garden includes the Qianqiuting (Pavilion of One Thousand Autumns, left), and the Qin'an (Palace of Imperial Peace, below), as well as rock and water features (bottom).